CreditSights Advisory is built on unbiased and unique expertise having navigated every type of market scenario over the last three decades. Our team of specialists can help you.
Concerns & Priorities
Crafting effective, targeted interventions that balance the need of financial markets and stakeholders.
Ensuring efficient use of taxpayer resources in a clear and transparent manner.
Targeting effective responses to optimize limited public sector resources.
How We Help
Develop highly targeted aid programs informed by our secondary market analysis and issuer profiles.
Deliver unvarnished insights into known and anticipated market reactions to policy roll-outs.
Ongoing support for government market crisis response programs.
Understand Credit Risks
Macro Exposures
Rating Level Exposures
Geographical Exposures
Issuer Level Exposures
Manage Credit Risks
Sector Allocation Recommendations
Portfolio Buy, Hold, Sell Recommendations
Prioritization of Credit Moves
Ongoing Portfolio Evaluation
Local expertise + deep sector knowledge = intellectual capital you can count on.
Depth of research surpassing
150,000 Articles
Read and referenced, topping
14 Million Article Views
We don't underwrite or manage assets
100% Unbiased
The World's Top Decision Makers Use CreditSights to Become Truly Informed.
The trusted resource for the largest consumers of credit research, we're proud to provide our insights to improve their capabilities, helping them to Know More. Risk Better.®
Top 10 Global Pension Funds
100%
Top 10 Largest US Asset Managers
90%
Top 10 Life and P&C Insurance Companies
100%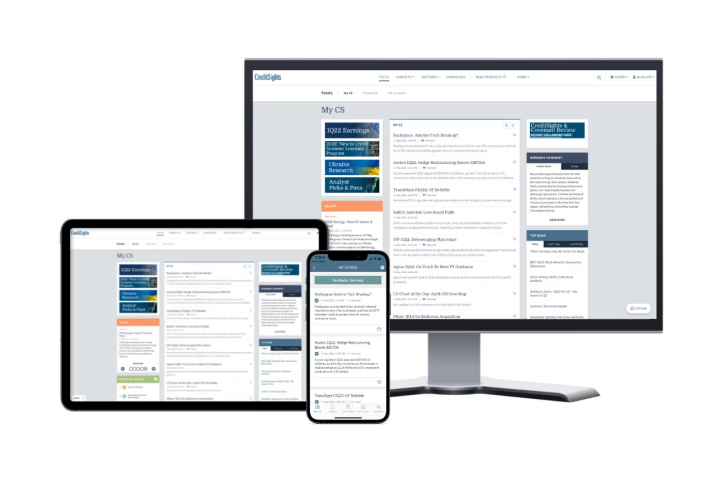 Anytime, Anywhere Access
From at your desk or on the go, at any time of day, we keep you connected to the research, data and news you need to better manage risk—a seamless flow of credit insights and information for a market that never sleeps. Get breaking news, same-day analyses and custom-curated content across multiple platforms, wherever you need us to be:
API Access
"Ask an Analyst" Direct Access
Bloomberg Terminal
Client Portal
Email Alerts
Events
Mobile App
One-on-One Meetings
Quantitative Tools
Request a Trial
Qualifying institutions can request complimentary access to our CreditSights research platform, where you can browse our library of expert-produced insights and reporting.
SIGN UP NOW
Know More. Risk Better.®
Sign up to receive our latest credit insights direct to your inbox.